Mission:
Desiree Alliance is a coalition of current and former sex workers working together with supporting networks for an improved understanding of sexual policies and its human, social and political impacts of criminalization's surrounding sex work.  Our priorities are building local, regional, and national leadership to constructively advocate sex workers' human, health, labor, and civil rights.  We commit ourselves to the tenets of human rights and base our foundations upon equality, empowerment, and agency, to bring those voices into constructive and productive leadership roles in the sex worker rights movements and umbrella issues unique to sex workers.   We advocate for the full anti-criminalization of all consensual sex work.
In the news: Woodhull Freedom Foundation: United States Court of Appeals FOSTA
https://www.woodhullfoundation.org/wp-content/uploads/2019/02/Woodhull-DC-Cir-Merits-Brief-021319.pdf?eType=EmailBlastContent&eId=a258c1b6-daac-4871-b00a-f0a82074a623
It is with great sadness and much consideration that Desiree Alliance announces the cancellation of our July 2019 conference Transcending Borders: Immigration, Migration, and Sex Work. 
Due to FOSTA/SESTA enactments, our leadership made the decision that we cannot put our attendees and our organization at risk.  We hope you understand our grave concerns as we continue to resist every law that exists to harm sex workers!  Keep fighting!
Cris Sardina, Director – Desiree Alliance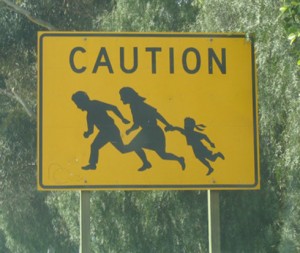 On June 22-23, 2018, Desiree Alliance hosted a national summit with sex workers across the US to create a national rights and principles document. The National Sex Worker Anti-Criminalization Principles outline a working template for the movement, advocating for people impacted by labor issues, social stigma, and criminalization. The movement condemns any attempts at restricting sex worker autonomy and self-determination. We encourage all sw organizations and individuals to use this document in every aspect of self-determinations in our movement. 
NATIONAL SEX WORKER ANTI-CRIMINALIZATION PRINCIPLES
June 23, 2018
We offer up these principles to our movement as a working template for a national platform.
General statement – We advocate for people impacted by labor issues, social stigma, and criminalization, and we condemn any attempts at restricting our autonomy and self-determination.
Recommendations for all people –

Support us in our struggle for justice and human rights and against those who would deny us access to the same services or rights because of our work.
Respect us as the experts in our lives without assuming we are flawed in some way.
We do not want punitive intervention.

Recommendations for sex workers –

We insist on sex worker leadership at every level of decision making on policies around sex work.
We reserve to ourselves the rights to maintain our own health.
We demand the right to speak, access all public channels of communication, to choose those who speak for us, and to be recognized by the media, public officials and others as the authorities on our own experience.

Rights of sex workers –

To make our own sexual and relationship choices without others invalidating our consent.
To access social, medical, and justice services without discrimination in any form including but not limited to gender, sexuality, race, citizenship status, or the way we choose to work.
To have our choices and bodily autonomy respected, including the right to decline services.
To be free to work in a manner of our own choosing without onerous regulation that is disrespectful of our agency and autonomy.
Desiree Alliance featured Speaker at the 1st anniversary Women's March January 21st 2018 Las Vegas, Nevada
Desiree Alliance makes history speaking for sex worker rights.   The Women's March recognizes sex work as work!  Cris Sardina, director of Desiree Alliance, speaks of stigma, solidarity, and empowerment "I am a sex worker.  And I have the right to be here".
Sex Workers Rights Joint Statement In Response to U.S Online Policing and Censorship of Adult Content 
The Desiree Alliance has serious concerns over the ongoing attacks against sexual freedoms of adult-oriented industries.  We view the right for consensual sexual freedoms as fundamental civil liberties every citizen is afforded to engage in without legal recourse, without policing, and without moral repercussions.  These intrusions and deprivations debase personal privacy and equality that censor the First Amendment right guaranteed to every citizen.  The targeting, profiling, arrests, and convictions against vulnerable populations inherently impair the health and well-being of communities that have limited or no access to services that provide safe working environments and protections against state-sanctioned violence.  When government begins to criminalize sex in the guise of morality and jettisons legal language, we question the validity and reasoning as to why government interference belongs in the consensual labor of sex and online advertising sites that provide safety from second and third party interferences and exploitations.  (Cont.)
CLICK HERE TO READ THE FULL STATEMENT AND SEE ALL SIGNATORIES
Note: We are still seeking names for this sign-on.  
 DONATE TO THE
DESIREE ALLIANCE GENERAL FUND
THROUGH PAYPAL