Mission:
Desiree Alliance is a national coalition of current and former sex workers working together with supporting networks for an improved understanding of sexual policies and its human, social and political impacts of criminalization's surrounding sex work.  Our priorities are building local, regional, and national leadership to constructively advocate sex workers' human, health, labor, and civil rights.  We commit ourselves to the tenets of human rights and base our foundations upon equality, empowerment, and agency, to bring those voices into constructive and productive leadership roles in the sex worker rights movements and umbrella issues unique to sex workers.   We advocate for the full anti-criminalization of all consensual sex work.
It is with great sadness and much consideration that Desiree Alliance announces the cancellation of our July 2019 conference Transcending Borders: Immigration, Migration, and Sex Work. 
Due to FOSTA/SESTA enactments, our leadership made the decision that we cannot put our attendees and our organization at risk.  We hope you understand our grave concerns as we continue to resist every law that exists to harm sex workers!  Keep fighting! 
Cris Sardina, Director – Desiree Alliance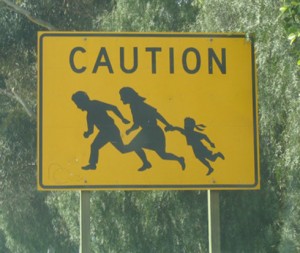 For Immediate release: 05-2019 Contact: Cristine Sardina director@desireealliance.org
FBI Sex Trafficking Statistics Disprove National Hysteria
With federal legislations further marginalizing those who work or trade in consensual sexual commerce, our organization is concerned the hyper-hysteria produced by media, anti-trafficking organizations, and our state and federal governments, have created insurmountable barriers to those who have experienced human, labor, and sexual trafficking.  Recent mass stings, raids, and arrests on massage parlors and spas targeting Asian communities is counterproductive to the intent of federal and state sex trafficking laws designed to assist, and instead, produce harmful consequences to those who have been affected.  With no factual proof that trafficking enterprises are existing behind closed doors, and months-long surveillances have produced minor results, entrapment becomes a dangerous plateau towards a police-state.  This is profiling and scapegoating to enhance the current administration's national interests on immigration policies.
We are also concerned with blatant racial disparities with the current tactics of law enforcement and government policies in how rescue of (alleged) trafficking victims takes effect.  Arresting and mandating cooperation by migrant and immigrant women can have dire and deadly consequences, not to mention the many layers of how migrations and immigrations work in reality.  States are now enacting databases for those who purchase services, posting arrestees (not yet convicted) pictures on local and national media's, raiding legitimate businesses, anti-trafficking zealots lying in wait in front of businesses  https://www.bostonglobe.com/metro/2019/04/27/wayland-suburban-moms-take-aim-sex-trafficking/h9Mts6VbKjY7zQoAN76lZK/story.html, all under the guise of fear and the fabricated possibilities of the unknown.  The government's own statistics have evidenced there is no sex trafficking epidemic in the United States https://ucr.fbi.gov/crime-in-the-u.s/2017/crime-in-the-u.s.-2017/additional-data-collections/human-trafficking/human-trafficking.pdf  We therefore, refute the reasoning behind the efforts to eradicate migrant and immigrant women as it is surely not in the best interests of these women who are more than likely arrested, convicted, and mostly, instantly deported. http://desireealliance.org/wp-content/uploads/2019/02/CEDAW-submission-Feb-2019.pdf https://www.ohchr.org/EN/HRBodies/CEDAW/Pages/GRTrafficking.aspx
We question medias' abilities to inform in a fair and unbiased way.  Sensationalism, at best, sells when there is nothing to sell.  Complicit reporting equals irresponsible journalism.  Major media outlets apprise the public and hastily printed/televised articles on half-truths fail to inform mass audiences the entirety of the narrative.  We demand a thorough investigation of any human trafficking story before televising or printed in the media.
We acknowledge those who have been affected by the heinous forms human, labor, and sex trafficking generates in capitalistic economies, always creating clandestine markets of illicit economies.   However, when law enforcement agencies and government stakeholders have not been educated on the dynamics of migrations, immigrations, and capital, rogue tactics and ill-informed legislations thwart achievements of intended goals.
As a national sex worker rights organization, our position is to effectively produce all the facts of human, labor, and sex trafficking cases reported.  Human trafficking in any form is not a one-stop or a catchall interpretation that has been appropriated by government stakeholders, law enforcements', and anti-trafficking organizations in the guise of save and rescue. In fact, the very term 'trafficking' is apathetic in the most dangerous ways, dismissing the intertwined fluidity of migrations, economics, political unrest, war, wages, remittance fees, etc.
The Desiree Alliance condemns methods and approaches to the current raids, stings, and arrests of spa's and massage businesses.  This is a deliberate and calculated witch hunt designed to target immigrants, migrants, and those who labor in sexual commerce whether consensual, forced, frauded, or coerced.  These operations have not proved conducive to those not considered 'perfect victims'.  We must truthfully look at how false sex trafficking narratives and myths are defining a new domestic war on immigrants, migrants, sex workers, and disenfranchised populations.
Desiree Alliance submits to The Committee on the Elimination of Discrimination of Women – CEDAW on the General Recommendation on Trafficking in Women and Girls in the context of Global Migration (General discussion on TWGCGM)  CEDAW submission Feb 2019
On June 22-23, 2018, Desiree Alliance hosted a national summit with sex workers across the US to create a national rights and principles document. The National Sex Worker Anti-Criminalization Principles outline a working template for the movement, advocating for people impacted by labor issues, social stigma, and criminalization. The movement condemns any attempts at restricting sex worker autonomy and self-determination. We encourage all sw organizations and individuals to use this document in every aspect of self-determinations in our movement. 
NATIONAL SEX WORKER ANTI-CRIMINALIZATION PRINCIPLES
June 23, 2018
We offer up these principles to our movement as a working template for a national platform.
General statement – We advocate for people impacted by labor issues, social stigma, and criminalization, and we condemn any attempts at restricting our autonomy and self-determination.
Recommendations for all people –

Support us in our struggle for justice and human rights and against those who would deny us access to the same services or rights because of our work.
Respect us as the experts in our lives without assuming we are flawed in some way.
We do not want punitive intervention.

Recommendations for sex workers –

We insist on sex worker leadership at every level of decision making on policies around sex work.
We reserve to ourselves the rights to maintain our own health.
We demand the right to speak, access all public channels of communication, to choose those who speak for us, and to be recognized by the media, public officials and others as the authorities on our own experience.

Rights of sex workers –

To make our own sexual and relationship choices without others invalidating our consent.
To access social, medical, and justice services without discrimination in any form including but not limited to gender, sexuality, race, citizenship status, or the way we choose to work.
To have our choices and bodily autonomy respected, including the right to decline services.
To be free to work in a manner of our own choosing without onerous regulation that is disrespectful of our agency and autonomy.
Desiree Alliance featured Speaker at the 1st anniversary Women's March January 21st 2018 Las Vegas, Nevada
Desiree Alliance makes history speaking for sex worker rights.   The Women's March recognizes sex work as work!  Cris Sardina, director of Desiree Alliance, speaks of stigma, solidarity, and empowerment "I am a sex worker.  And I have the right to be here".
 DONATE TO THE
DESIREE ALLIANCE GENERAL FUND
THROUGH PAYPAL